Serian, 11 September 2023 - In a progressive move to integrate modern digital tools into the educational sector, the Serian Digital Innovation Hub organized a specialized training program titled "Canva for Educators" on September 11, 2023. This initiative is a testament to the hub's dedication to bridging the gap between technology and education.
The event witnessed a commendable turnout, with 24 educators from various educational institutions across Serian, Sarawak, eager to harness the power of Canva for their teaching methodologies. Their enthusiasm was palpable, reflecting the growing interest in digital tools among the teaching community.
Leading the training was the renowned Liana Puspasari, affectionately known in the industry as Coach Wawa. Representing ME Info Media Sdn. Bhd., Coach Wawa's credentials are impressive. As a certified digital marketing trainer and business coach, she boasts over a decade of experience, making her an ideal mentor for the participants.
The day's curriculum was both comprehensive and engaging, covering a foundational overview of the platform and its significance in the educational sector.
Participants had an in-depth look into the specific features and benefits tailored for educators, enabling them to create more interactive and visually appealing content.
There was also an innovative session on how the integration of Canva with ChatGPT can be leveraged to generate creative content, adding a new dimension to teaching materials.
Educators were given the chance to roll up their sleeves and create their own Canva designs, facilitating practical understanding.
Beyond the structured training, the program also fostered a collaborative environment. Educators had the chance to network, exchange ideas, and discuss innovative ways to incorporate Canva into their curriculum. This added layer of interaction enriched the overall experience, allowing participants to draw inspiration from their peers.
The feedback post-event was overwhelmingly positive. Educators felt empowered, equipped with skills that would enable them to craft engaging and informative materials using Canva, enhancing the learning experience for their students.
The goal for this program is clear, to ensure that educators are well-equipped to harness the potential of digital technologies, elevating the standard of teaching and learning in the region.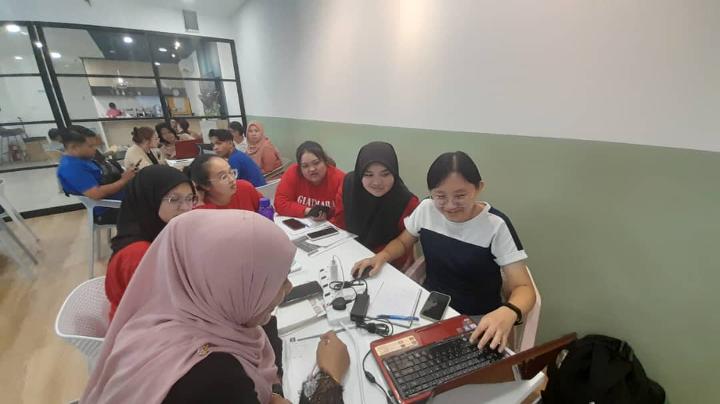 Serian Digital Innovation Hub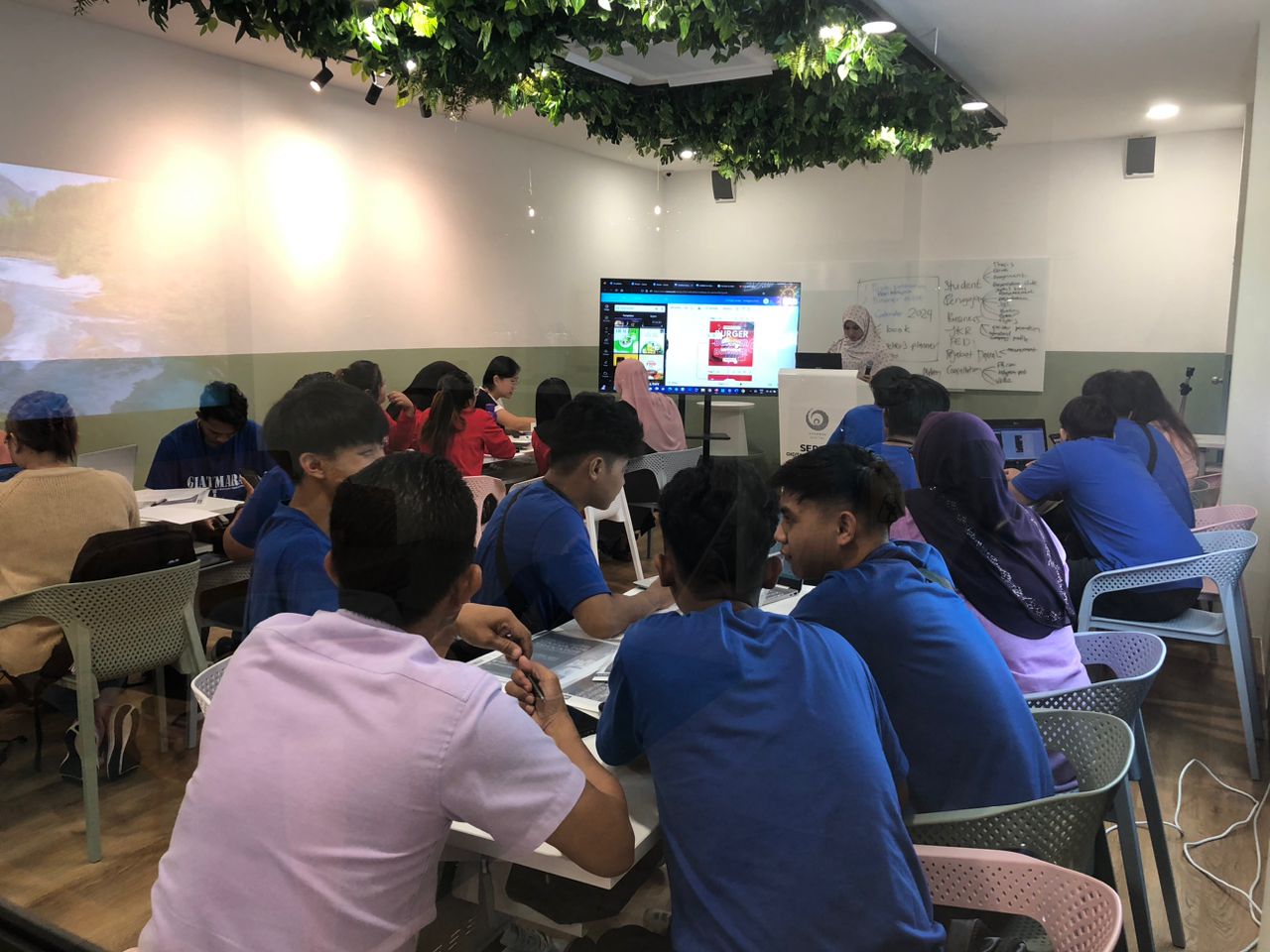 Serian Digital Innovation Hub