Holiday goers can now enjoy plenty of activities and explore the natural treasures and hidden gems through special packages offered under the Jom Ke Sarawak campaign.
The travel campaign offers a total of 16 tour packages throughout Sarawak's southern, central and northern region starting as low as RM176 for a three-day, two-night stay. There are various attractive tourism packages from free and easy to fun break, so there is a package for everyone.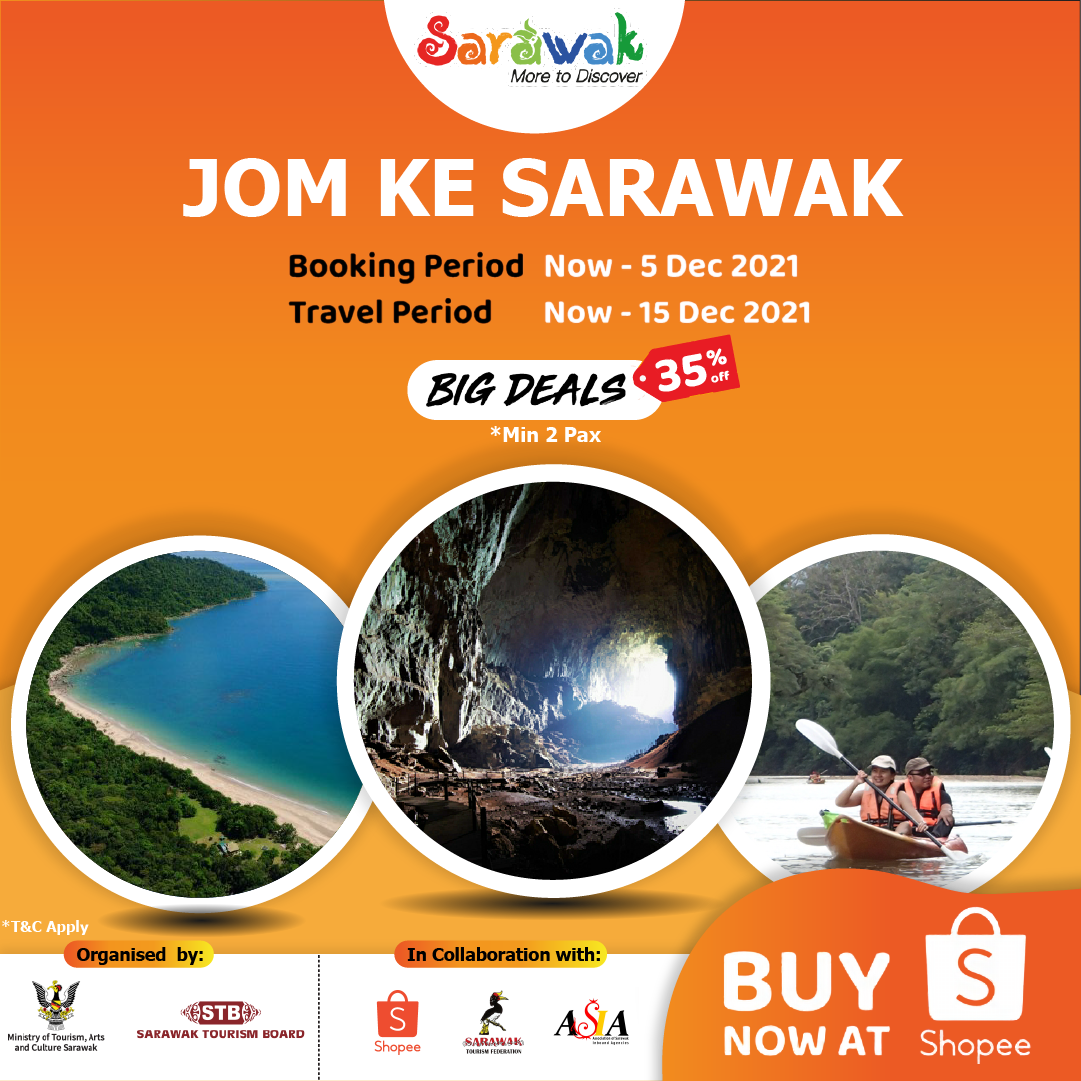 This campaign is an effort to encourage Malaysians and non-Malaysians residing in Peninsular Malaysia, Labuan, and Sabah to visit Sarawak and experience its diverse culture and exciting adventures. Sarawak has a lot to offer, varying from adventure to leisure, recreation, delicious foods, nature and culture so there is so much to do and see.
It is hoped that the campaign will provide an opportunity for travellers to refresh and rejuvenate through a holiday to Sarawak and to boost domestic tourism.
Even with the interstate travel nationwide ban lifted, strict Covid-19 standard operation procedures (SOP) will still continue to be enforced and observed in every destination within the state. This is to ensure the safety of both locals and travellers who will be in be state.  
Bookings can be made from October 15th until December 5th, 2021 through Shopee Malaysia's platform and the travel period starts from October 15th until December 15th, 2021. 
The campaign is a joint collaboration between STB, Sarawak Tourism Federation, Association of Sarawak Inbound Agencies, and Shopee Malaysia.
For further information on this campaign, the public can visit the Shopee page at https://shopee.com.my/m/sarawak-tourism.