Kuching Tattoo Festival 2022 is happening this 30th September, 1st, and 2nd October and will be held at Dayak Bidayuh National Association (DBNA). On the agenda, are over 80 tattoo artists showcasing artistry from West Malaysia, the Philippines, and also Sabah and Sarawak. The organisers are Boi Skolang, 37, from Skrang Tattoo Studio, and Nicholas Jenta, 33, from Inkzation Tattoo Studio. Both studios are Sarawak-based and located in Kuching.

Tickets are priced at RM10 at the door for a day pass and RM30 for a three-day pass. 12 and under are FREE! Doors open from 10 AM-9 PM daily.

Come meet and get tattooed by artists from around the country (artists set their own pricing), participate in tattoo competitions, and visit our many vendors!

Consider yourself invited for an opportunity to explore and learn about different tattoo genres, histories, trends, and techniques, and a glimpse into the niche and sophisticated culture of body art and tattooing. 

Whether you would like to get a new tattoo or just spend the day admiring the artists' interesting works of body art, Kuching Tattoo Festival 2022 is an event that you should definitely check out. Show your love and support of art within our Community!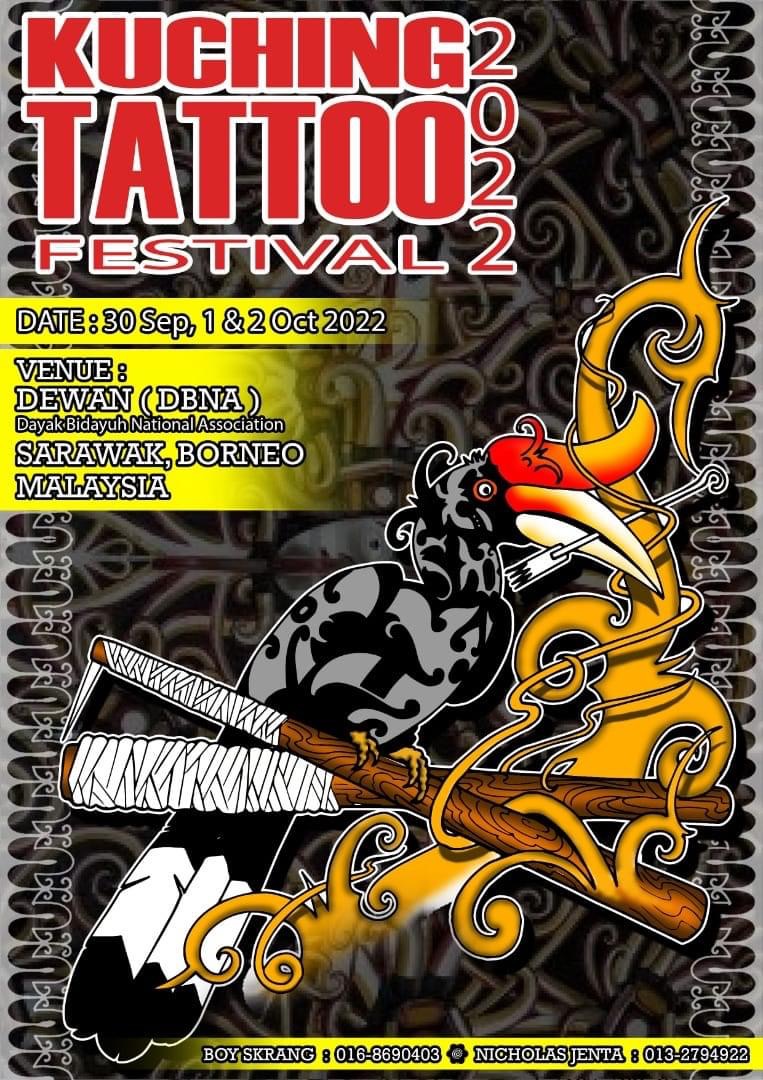 Kuching Tattoo Festival 2022 Poster
Source: Stephanie Dindu