Sri Aman, 26 September 2023: The Sri Aman Digital Innovation Hub hosted a mobile videography and creative content training program today, 26 September 2023.
The one-day program was attended by 24 participants from various backgrounds, including students, entrepreneurs, and working professionals. The program was conducted by experienced trainer Liana Puspasari, also known as Coach Wawa, from ME Info Media Sdn. Bhd.
Coach Wawa is a certified digital marketing trainer and business coach with over 10 years of experience.
Participants were introduced to the power of video as a marketing tool and how it can be effectively used to build a brand's identity and reach.
The program highlighted the use of advanced tools like ChatGPT and Google Bard, which can be instrumental in brainstorming and generating unique video ideas.
Beyond theory, participants were taught the nitty-gritty of shooting videos using their smartphones. They also explored various editing techniques to make their content stand out.
In addition to the classroom lectures, the participants also had the opportunity to participate in hands-on workshops where they learned how to use their smartphones to create high-quality videos.
The mobile videography and creative content training program was a success. The participants learned valuable skills that they can use to create engaging and informative videos for their businesses or personal projects.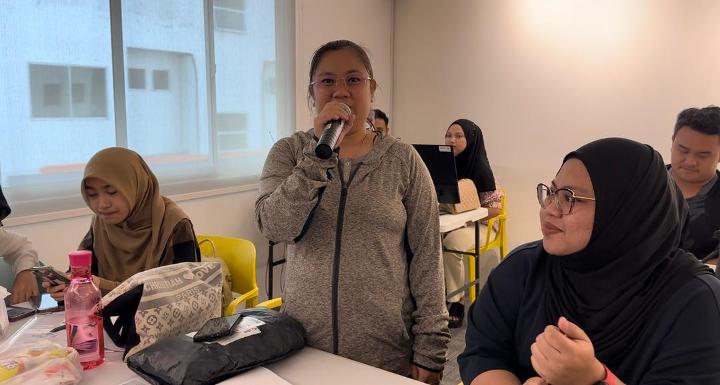 Sri Aman Digital Innovation Hub
Sri Aman Digital Innovation Hub