SARAWAK: Sarawak Sape' competition organised by Kelab Belia Uma Akeh (KEBUMA) took place in Bitang Megamall, Miri on the 11th of February 2023 starting from 11 am in the morning. The competition was held in a physical setting for Sape' players to showcase their talents and attract the public to the beautiful traditional Sape' tunes. The competition is well-received by Sape' players of different ages and races.
The competition was divided into two categories; which were below 25 years old and Open (no age limit) for participants to compete. The competition also attracted a number of young Sape' players to compete in the below 25 years old category with the youngest participant being 9 years old.
The Award Ceremony was officiated by YB Dennis Ngau, ADUN N77 Telang Usan, Cum Chairman of Sarawak Tourism Board (STB). Also, present during the ceremony was Puan Dayang Mariana Binti Abang Bolhassan, CEO of Sarawak Arts Council (MSS) and Mr. Spanski Steven, Chairman of KEBUMA. The opening act of the award ceremony was performed by the judges, Garry Sudom Raymond, Aaron Alan Robert, and Stephen Kayang with their Sape' performance.
The champion for the Open category was Logan Suli (48 years old) from Sungai Asap Belaga followed by 2nd place winner, Ngau Anyie Jau (59 years old) from Long Pilah and 3rd place winner, Jennifer Santa Liman from Kuching. A consolation prize was awarded to Liew Chiun Hsiung.
The champion for below 25 years old category was Vandylan Rodger James (22 years old) from Bario, followed by 2nd place winner Nikita Sarna (12 years old) from Miri and 3rd place winner, Nurul Ain Binti Abdullah (17 years old) from Miri. Consolation prizes were awarded to Abbigail Beatrice and Andrew Lau Bik Kiong.
The award ceremony ended with group photos of the participants with the Guests of Honour at 6 pm. It was a successful event and the organiser's goal to encourage more youth participation was achieved. Strategy partners Sape' Movement and SarawakFocus also ensured the success of the event.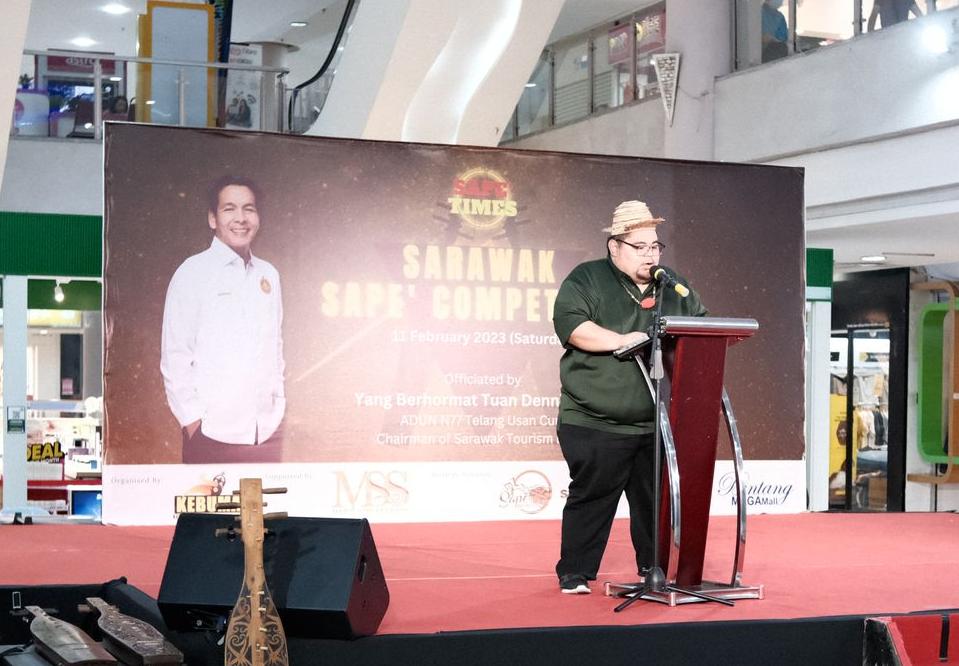 President of KEBUMA - Spanski Steven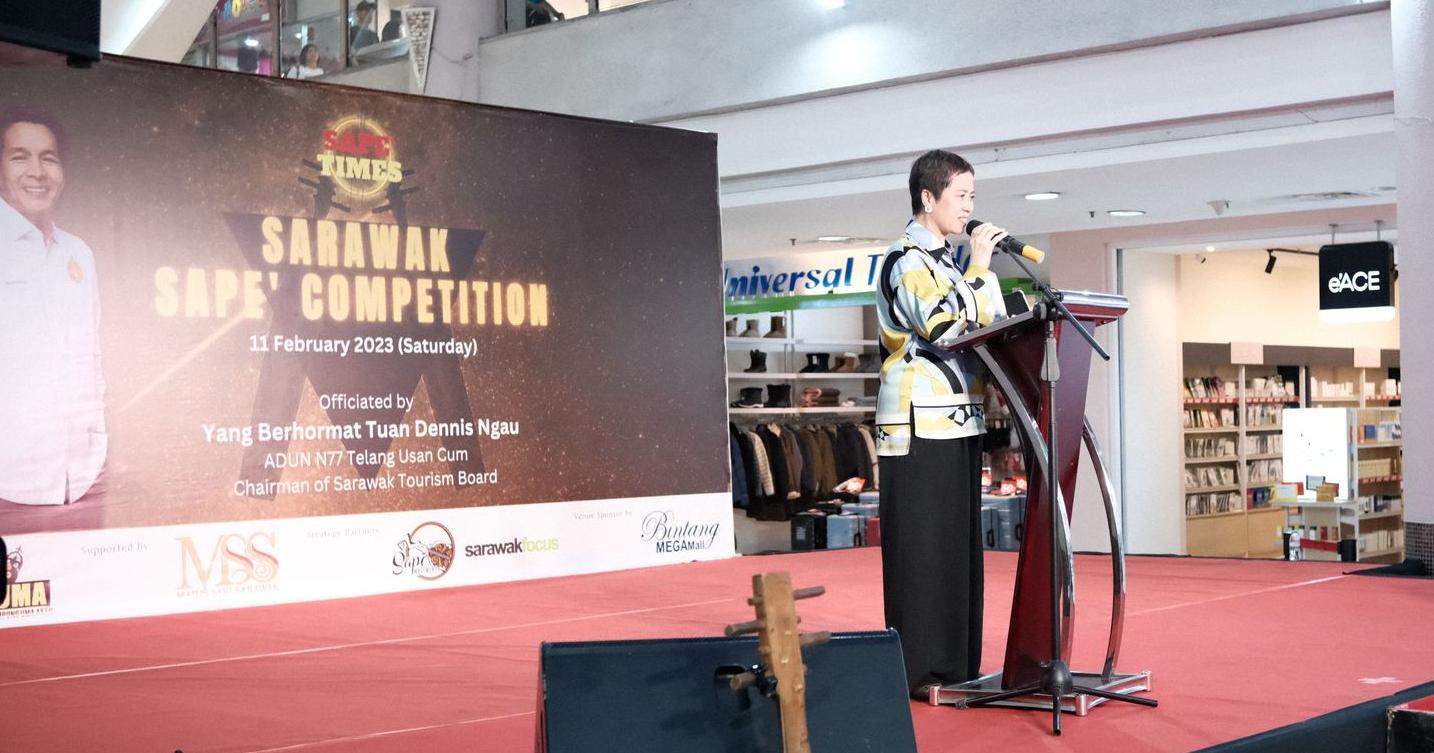 CEO of Majlis Seni Sarawak - 
Puan Dayang Mariana Binti Abang Bolhassan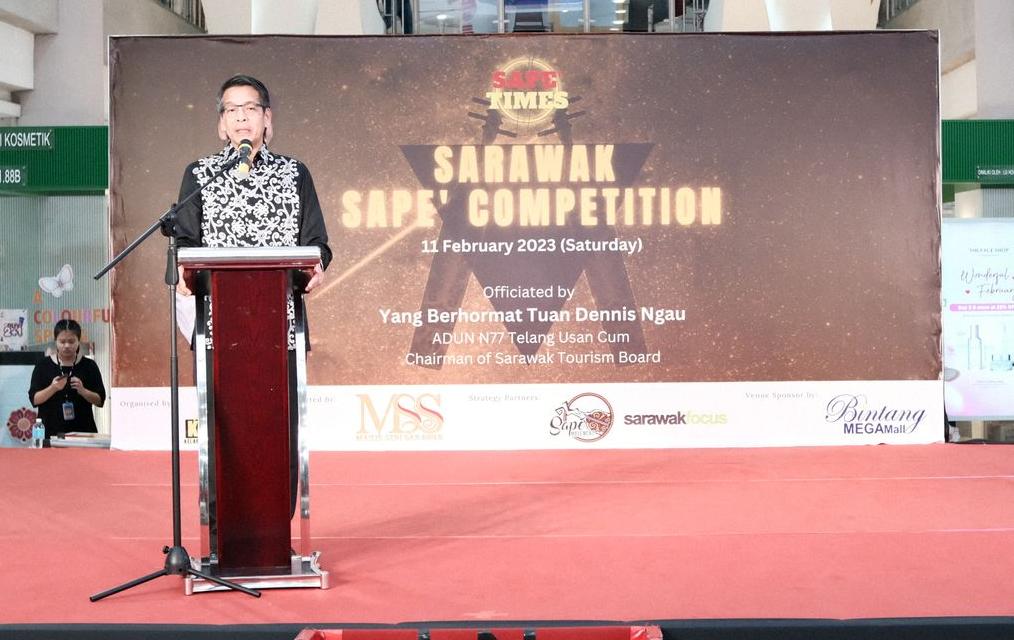 YB Dennis Ngau, ADUN N77 Telang Usan, Cum Chairman of Sarawak Tourism Board (STB)