Ever wondered about the beautiful patterns and designs crafted by small beads at handicraft shops? Well, these beads/manik are a special heritage and culture of the indigenous people of Sarawak. Historically, beadwork has been associated with adornment and ceremonial purposes for the indigenous people as well as a symbol of status.
Nowadays, anyone can wear these beads and they are often found in handicraft shops as souvenirs for tourists. The designs and function of the beads are also made to suit modern demands such as for decoration purposes, accessories, clothing, handbags, and wall decors.
According to Heidi Munan in her book Beads of Borneo, she mentioned that these beads were brought to Borneo islands by the ancient Indian and Chinese traders most likely during the 8th or 9th century. Before these colourful beads were brought to our islands, it was found that the indigenous people of Borneo has already used organic materials like shells and stones to make simple beads so there was already an existing bead culture.
These beads are unique to each ethnic group in Sarawak as they have their own designs and identity in the beadwork. There are over 20 ethnic groups in Sarawak, so imagine the diversity and richness of the bead products. For example, the Lun Bawang ethnic group often uses yellow and black coloured beads for their headgears and the Iban ethnic group uses a variety of colours for their traditional costumes.
These products are made with care, attention to detail, and a high level of precision to ensure the right design and quality product is produced. According to Juliana Jumpap, she can take up to a month time to produce one Marik Empang, which is a decorative neck piece usually worn by Iban women on the neck.
Beads/Manik in Sarawak has a very rich past culture and has made its presence known in modern times through adaptation and changes in functionality. This encourages more people to approach the products and integrate them into their daily life to preserve this amazing heritage.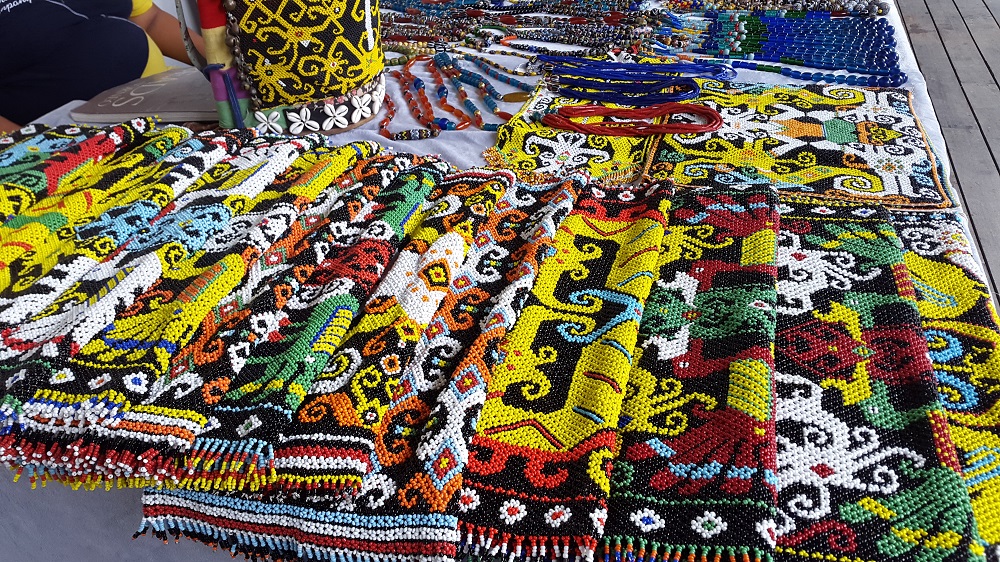 (Manik Sarawak-Image taken from utusansarawak.com)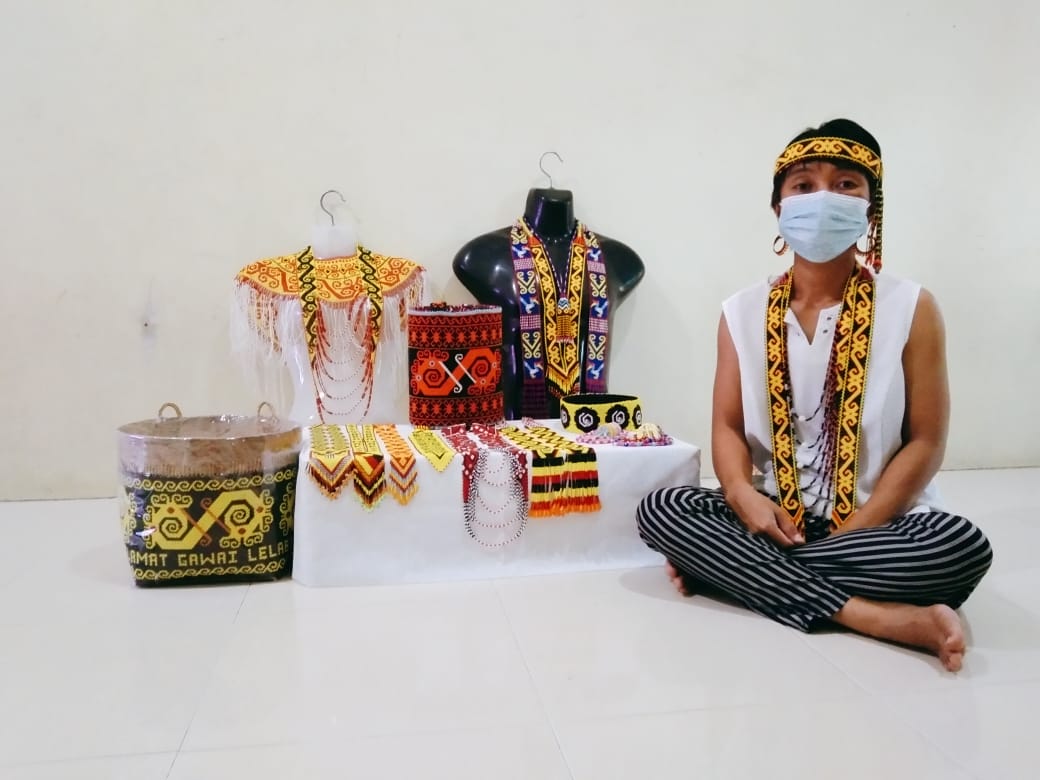 (Juliana and her products-Image taken from utusansarawak.com)
 References
Utusan Sarawak, 2021. Juliana martabatkan kraf tangan manik Iban – UTUSAN SARAWAK. Utusansarawak.com.my. Retrieved from https://www.utusansarawak.com.my/?p=26847
Munan, H., 2022. Beads. BorneoTalk. Retrieved from https://www.borneotalk.com/beads/
Utusan Sarawak, 2020. Manik, buah tangan unik Bumi Kenyalang – UTUSAN SARAWAK. Utusansarawak.com.my. Retrieved from https://www.utusansarawak.com.my/?p=15306.