In Sarawak, traditional architecture is not about the designs or even just a place to live; rather, each ethnic tribes built their houses back in the day for a variety of practical reasons, which are still relevant today. Despite modernization, mostly traditional houses in Sarawak still retain their original concept and atmosphere. 
Sarawak's indigenous people, including the Iban, Bidayuh, and Orang Ulu, traditionally lived in longhouses. This native architecture consists of a terraced street of distinct buildings that are all covered by a single roof. They are raised and constructed on a hill to avoid natural disaster like flood and the height serves as a hindrance against enemy attacks. The longhouse structure serves as a residence and a place for religious activities, festivities, funeral and other cultural event within the tribe.
In the past, longhouses were mostly constructed of wood, such as from the eusideroxylon zwageri tree (Bornean Ironwood), which allowed the structures to be sturdy and long-lasting while the roof are made of metroxylon sagu (sago palm) and other material like bamboo, nibong tree and apong (nipa palm). It is not easy to get those materials because some tribe spend weeks or even months to cut off, dry out and shape it to get the final product and built the house.
The layout of the longhouse basically consists of the corridor or veranda (tempuan/tanju), the communal space (ruai), living/sleeping space and bathroom, kitchen and toilet are usually at the back. Many of the older longhouses nowadays have been replaced with building made of more modern materials, such as brick or mortar, but it still sticks to the authentic design.
The ruai (communal space) is play an important part in the longhouse for the residence. It is where all the activities and events were held especially when it is Gawai festival where all the generation are gathered and put on all kind of ritual and performances like miring ceremony (to honor the gods), ngajat (iban traditional dance) and just celebration of the festival.
The longhouse really represents oneness not just for the Iban community but for Sarawak in general. For those who is outside Sarawak and plan to visit a traditional longhouse, there a bunch of longhouse homestay you can find and for visitors who wants to see not just the longhouse but also other traditional architecture of different ethnic in Sarawak, you can just go to Sarawak Cultural Village where they showcasing the houses, traditional games, cultural performances and many more to learn about Sarawak's uniqueness. 
References:

---
2. Mariam Shukor. October 3, 2021. Senibina Tradisional Dalam Penataan Moden Rumah Panjang Sarawak. Retrieved December 28, 2021 from
https://www.impiana.my/senibina-tradisional-dalam-penataan-moden-rumah-panjang-sarawak/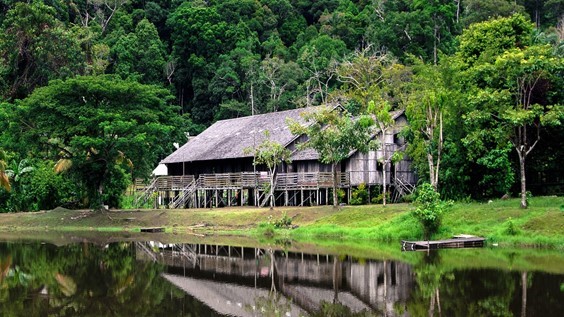 (Iban Traditional Longhouse – Image taken from sarawaktourism.com)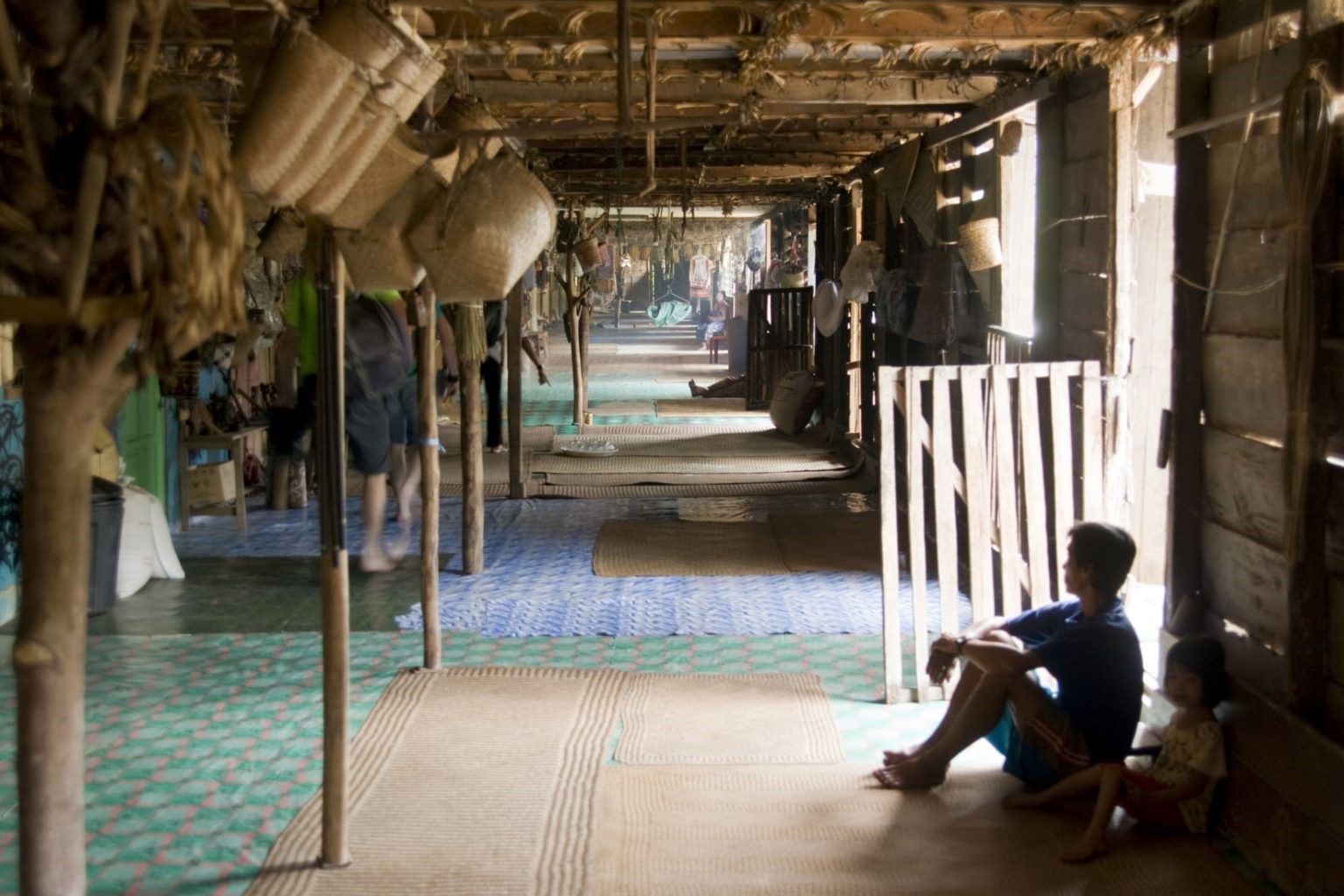 (Ruai – communal space in the longhouse - Image taken from sarawaktourism.com)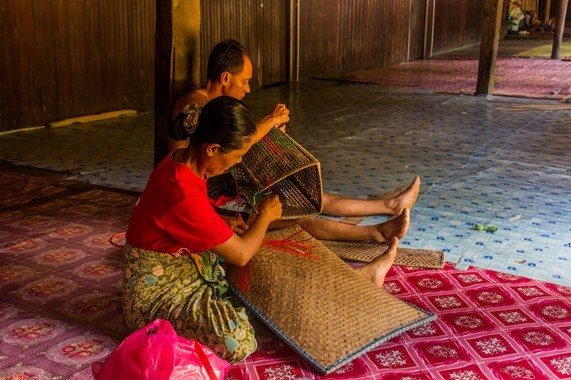 (The longhouse residence weaving rattan handicraft in ruai. – Image taken from sarawaktourism.com)