Traditional Body Art Now in Plain Sight
When one hears the word art, chances are that body art is not the first thing that comes to mind. But that's exactly what tattoos are; body art which tells personal stories, displayed proudly on your person for the world to see. And just like cuisines from around the globe, there are tantalising tattoos with different cultural flavours.  
In Sarawak, they are a significant part of Iban culture, as it is believed that they provide protection and makes the wearer visible to their gods in the afterlife. Tattoos can cover the entire back and often appears on both limbs as it must be symmetrical to be considered whole. Most of the designs are based on local flora and fauna, such as the Borneo Scorpion, Crab and Centipede.
Each tattoo has its own significance, but they are generally protection against evil spirits and harm. The most notable design is the 'Bungai Terung', which are earned when young Iban boys undergo a journey, or the 'Bejalai'. It marks the very first time they get their tattoos, which begins with the 'Bungai Terung'.
The design is based on the aubergine flower, where its' center is a spiral which signifies life. Although usually tattooed on the collarbones, fathers may also have 'Bungai Terung' on their backs. Each pair of 'Bungai Terung' represents a daughter, which means the father carries their daughters on their backs. Typically, you could tell the life story of one's travels based on the their tattoos.
For locals, it's a way to reconnect with their ancestry. For foreign traveler, it's a piece of legacy that they get to take home and appreciate for all time.  Even notable celebrities like food travel critic Anthony Bourdain, and Malaysia's own Henry Golding have gotten traditional tattoos here. Tattoo artists embrace the chance to spread this traditional art around the globe.
Some of these tattoo artists have even been guests at international tattoo conventions. Where tattoo culture from distant corners of the world congregate for visitors to admire and even get inked on the spot.
Kuching's own Ernesto Kalum and Robinson Unau from Borneo Headhunters Tattoo and Piercing Studio are perhaps the most notable local traditional tattoo artists. You can even have your pick of using the modern electric tattoo machine, or enjoy the full traditional experience of ink tapping. They've been operating professionally since 1998, featured in international television, and won numerous awards.
Thanks to the efforts of the duo, the 1st International Borneo Tattoo Convention was hosted in Kuching in 2002, a first for South East Asia. Licensed tattoo parlours specialising in traditional designs are not as rare as one might think. A simple google search reveals a good handful in and around Kuching itself.
For visitors looking to immortalise your memories in ink, you can check out Borneo Headhunters Tattoo and Piercing Studio and Skrang Tattoo Studio in Kuching, Tribal 12 Tattoo Studio in Sibu, High Blood Ink in Miri, and The Ink Studio in Bintulu. (Locations extracted from borneotalk.com)
References
1. Welcome to BORNEOHEADHUNTER. WELCOME TO BORNEOHEADHUNTER. Retrieved November 13, 2021, from http://www.borneoheadhunter.com
2. Tribal Ink. BorneoTalk. (2021, January 28). Retrieved November 13, 2021, from https://www.borneotalk.com/tribal-ink/.
3. TheHIVE.Asia. (2021, June 10). The tribal tattoos of Malaysia's Borneo states. theHive.Asia. Retrieved November 13, 2021, from https://www.thehive.asia/2020/06/the-tribal-tattoos-of-malaysias-borneo.html.
4. The Fascinating History of Iban Tattoos. TheRakyatPost.com. (2019, December 6). Retrieved November 28, 2021, from https://www.therakyatpost.com/living/2019/12/06/the-fascinating-history-of-iban-tattoos/.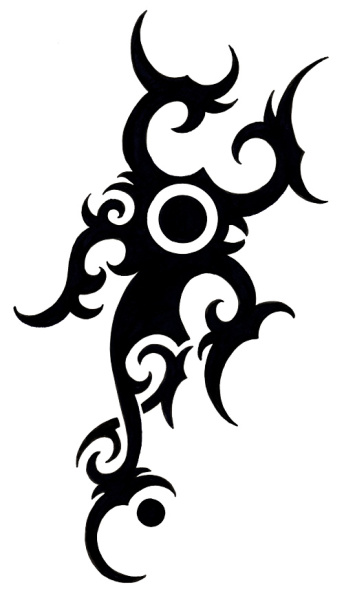 (Borneo Scorpion Tattoo - Image taken from TheRakyatPost.com)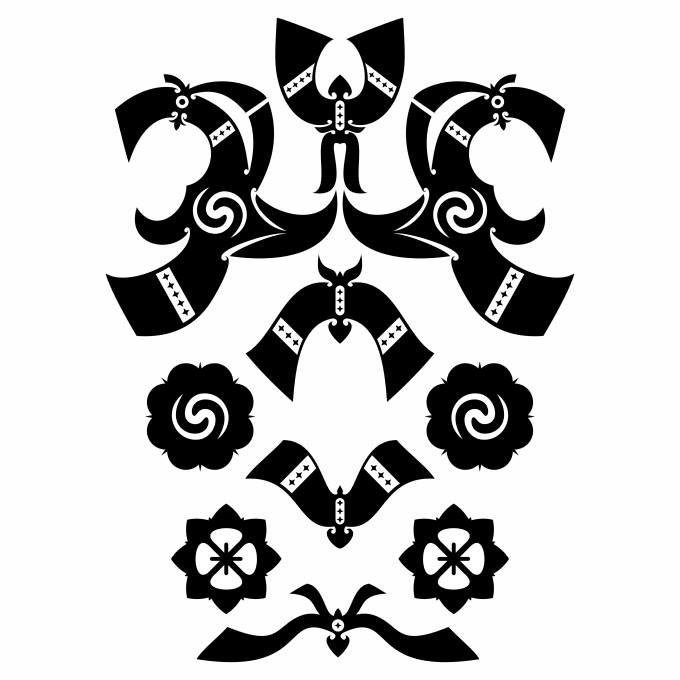 (Back Tattoo with Two Pairs of Bungai Terung - Image taken from TheRakyatPost.com)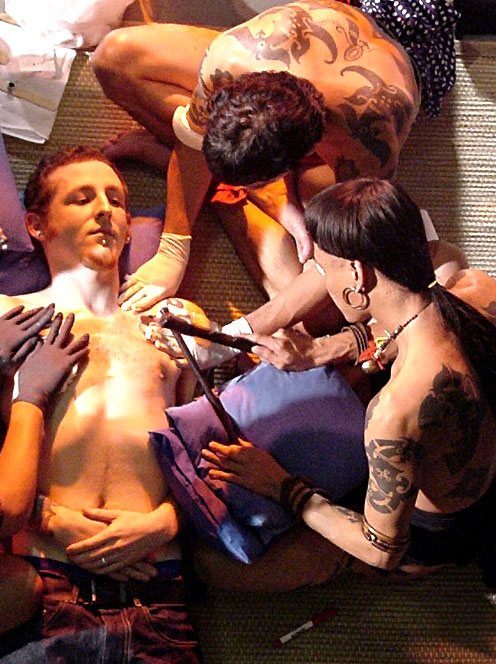 (A Tourist Experiencing Traditional Tattoo Tapping - Image taken from BorneoHeadhunter.com)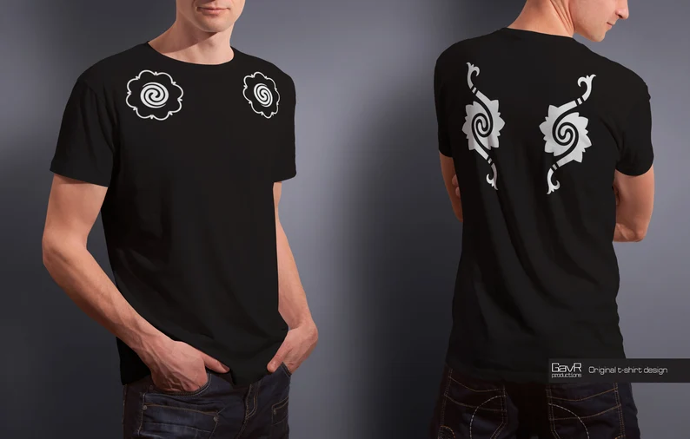 (T-shirt design by GavR on Etsy.com)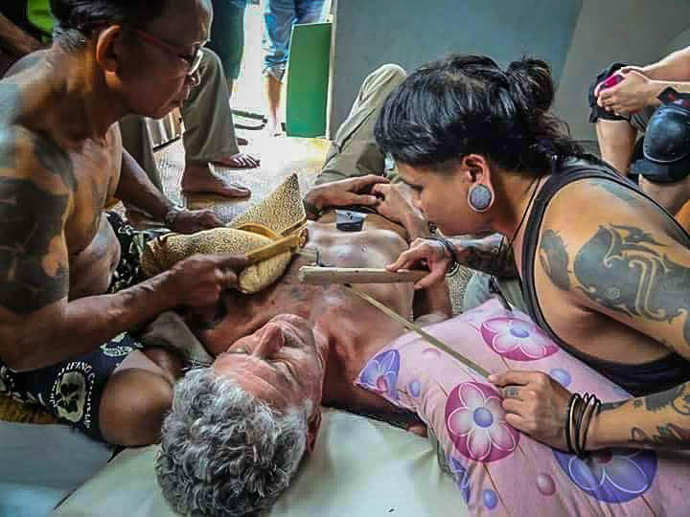 (Anthony Bourdain Getting Tattooed The Traditional Way - Image taken from thehive.asia)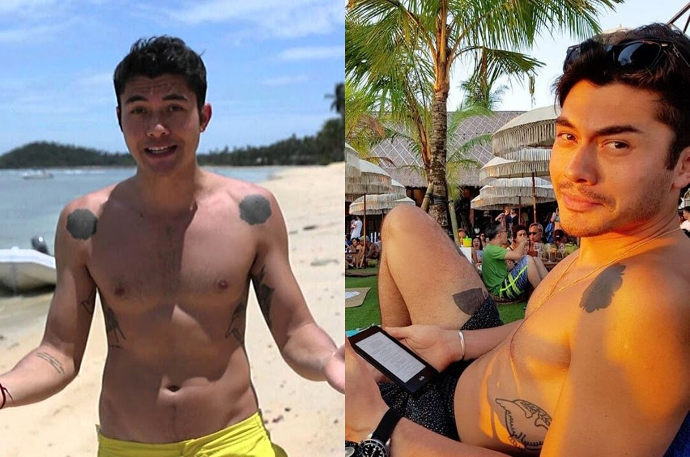 (Henry Golding with Bungai Terung Tattoos - Image taken from thehive.asia)